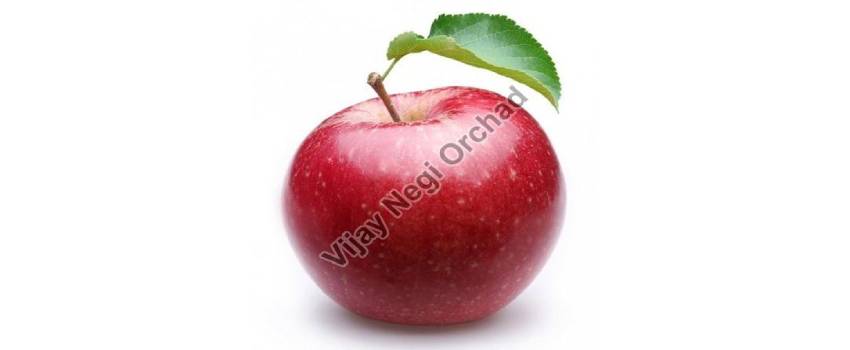 Though are decent numbers of fruits available in the Indian market, apples are considered one of the best among all for their high nutritional contents and irresistible taste. Besides taste and nutrition, apples can be used in various ways for the preparation of both Indian and foreign delicacies.There is merely anyone who doesn't like to have delicious apple pie or apple pudding with honey toppings.
Though can be utilised in various food preparation, apples are best known for their extensive benefits to human health. Consuming an apple once a day can eliminate the threats of many harmful diseases. Hence doctors always advisetaking an apple with a regular diet. When it comes to the matter of the cultivation of apples, India holds a special significance among all other countries.
The northern valleys of India including Kashmir, Himachal and Uttarakhand are famous for their production of high-quality, fresh, tasty, and delectable apples. Among the above-cited places, Kinnaur, a place in Himachal is recognised as the leading provider of the best quality organic apples that are both tasty and good for health.
Below is the segment in which we are going to discuss the most substantial health benefits of wholesale Kinnaur organic apples that you can get from any well-established supplier or exporter. Keep reading to know the facts precisely.
Decrease High Blood Pressure and Cholesterol
The first notable health benefit of apples is their incredible capabilities of lowering blood pressure. Apples include high water content and are rich in fibre which helps to decrease the cholesterol in the human body. Regular consumption of apples can notably reduce the risks that are associated with cholesterol and high blood pressure.
Keep Your Heart Safe
Another major beneficial attribute of the apples is they can protect your heart too. The high fibre content of apples can lower the LDL cholesterol which not only indirectly lowers your blood pressure but also helps to lessen the threats of several cardiovascular diseases and keep your heart healthy.
Increase the Functions of the Human Brain
The human brain is believed to be the most complicated part of the human body. But do you know apples can be beneficial for your brain too? Yes, several studies prove that consuming a plant-based diet such as an apple can notably increase the functions of the human brain. Eating apples regularly can help in preventing diseases like early dementia and chronic dementia.
Effective in Weight Loss
Are you getting heavier day by day by putting on excessive weight? Are you searching for an option that can help you to reduce your undue weight? If yes, then apples can be an ideal option for you. Many of us don't know that apples take time to eat which means when you eat them, they take enough time and make you feel full in a shorter period by alleviating all your cravings.
Beneficial For Type-2 Diabetes
In recent times, most people are confronting the issue of type-2 diabetes. If you are also one among them, start eating an apple a day. Many of us don't know that apples include a low glycemic index which means they don't spike blood sugar levels while eating. Apples can also make you feel full which reduces excessive cravings.
So these are some of the most considerable health benefits of apples which make them a worthy diet option for both kids and adults. They not only titillate your palette but also can make youhealthier.